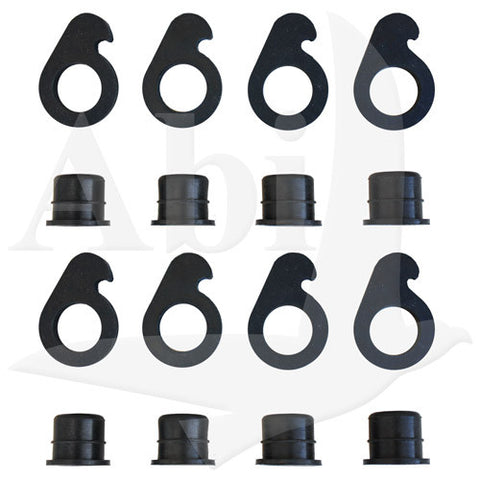 8 Pairs Cap and Lock Set for 9 Lite or 5 Lite Auto Glass Windshield Racks
This quality set of 8 caps and 8 locks is perfect for any windshield racks you own. Constructed from rubber, this sixteen piece set weighs 10 oz.
Use the cap to protect the top posts of the windshield rack, and utilize the locks to secure the glass.
---
We Also Recommend