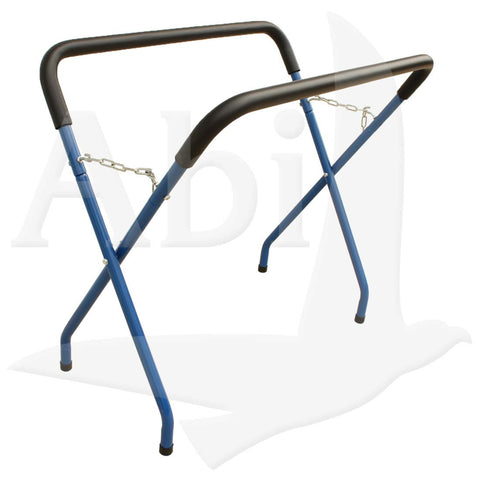 Heavy-Duty Windshield Stand
This durable steel Heavy-Duty Windshield Stand provides a strong and safe place to work on windshields. The stand is covered in a protective, soft foam where the windshield is placed. When not in use, the stand is portable and easy to store.
Product Description:
- Durable steel construction.
- Adjusting chain customizes height and width based on the tightness of the chain.
- 1/2in foam surrounding top bars.
- Easily foldable (storable). 
Product Details:
- Length: 40"
- Width: 38"
- Height: 42"
- Weight: 20lbs
- Capacity: 500lb

We also offer a variety of Auto Glass Tools. Browse through to see our 9-lite windshield rack or 5-lite windshield rack offerings.
---
We Also Recommend