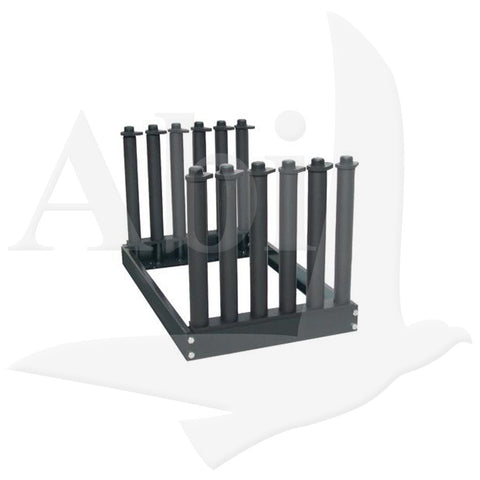 5-lite Windshield Rack for Auto Glass
Lowest Price Guaranteed!
This sturdy 5-lite Windshield Rack is constructed with special iron posts covered in a foam padding that keeps the windshield safe. Posts are topped with a finger lock that helps to secure the windshield. Inexpensive, but powerful, this auto glass rack has 5 slots and holds up to 5 windshields. Mountable on truck beds, the portable rack is easy to store and easy to transport. Many smaller trucks and auto glass shops prefer the compact size of this 5-lite windshield rack.
Product Features:
- Mountable on a truck bed.
- Rack holds up to 5 windshields.
- Posts and base are constructed from iron.
- Posts are wrapped in foam padding to minimize the damage done to windshields.
- Every post is topped with a rubber finger lock to prevent the windshield from slipping out.
Product Details:
- Length: 18"
- Width: 30"
- Height: 23"
- Weight: 33lbs
- Capacity: 5 slots

For racks that hold more than 5 windshields, please see our 9 lite auto glass rack and 15 lite auto glass rack. For additional options, you may go back to the windshield rack product category or browse our auto glass tool selection.
---
We Also Recommend